Se presentó el Show Crusero de Louis Vuitton 18´, la colección fue mostrada en el Museo Miho, un impresionante lugar de montaña diseñado por I.M Pei, el arquitecto detrás de la pirámide del Louvre en París, donde Ghesquière dio a conocer su colección de otoño en marzo pasado.

La espectacular puesta en escena de Nicolas Ghesquière en el Museo Miho rindió homenaje a la tradición japonesa con la colaboración Kansaï Yamamoto en el diseño de sus cartes y bolsas de diseño.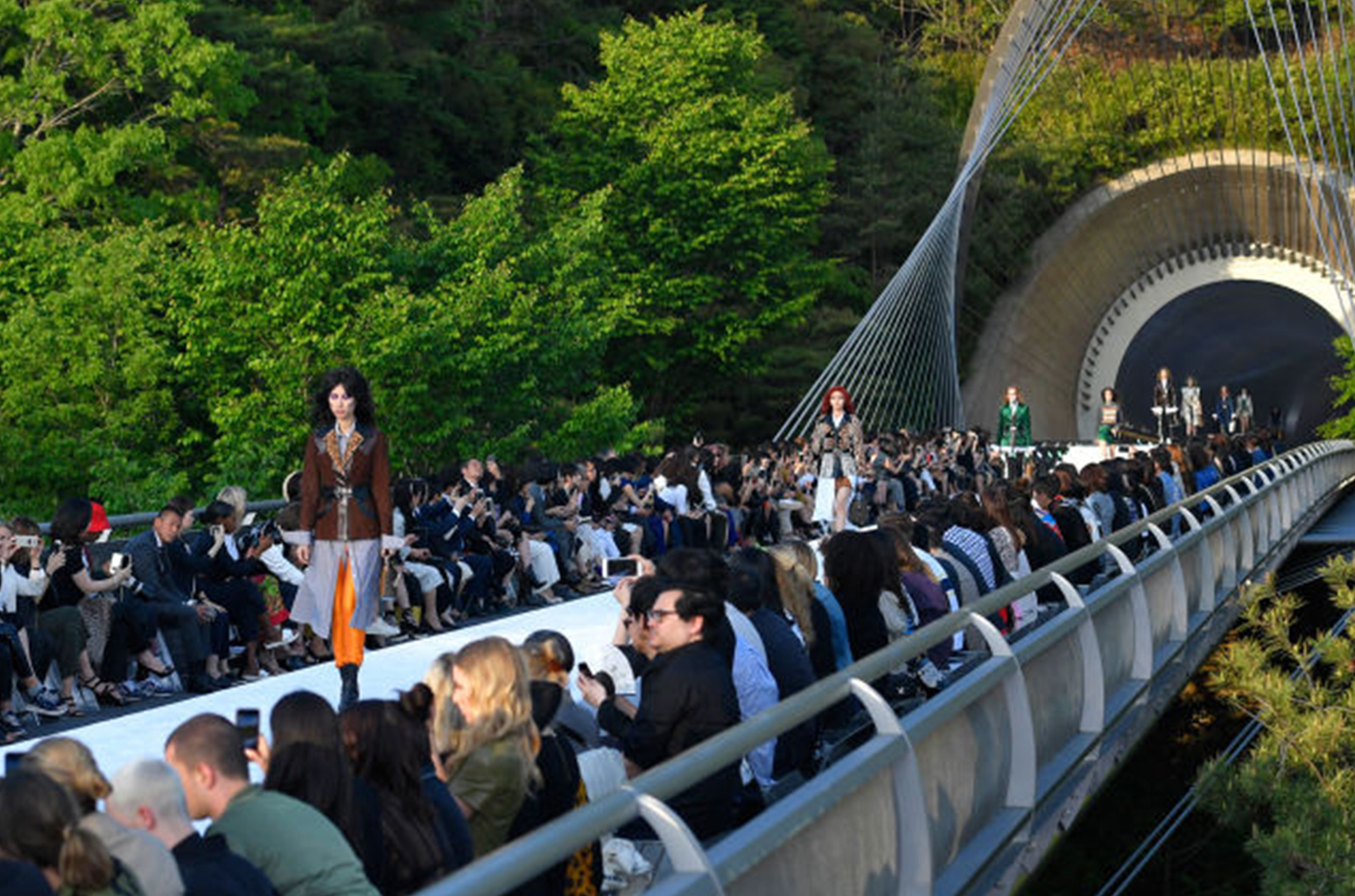 Fueron seiscientos invitados a este show, este paraíso ubicado en Japon rodeado de paisajes naturales, dieron cuenta de uno de los desfiles más deslumbrantes de los últimos tiempos. Incomparable Espectáculo brindado por la firma Luois Vuitton junto a su Director Creativo Nicolas Ghesquière.
En un giro de originalidad y belleza, LV tomó más de 15 de los restaurantes históricos de la calle para recibir a sus huéspedes. La firma cerró la calle Shinbashi en el corazón del distrito medieval de Kyoto para celebrar su colección de cruceros 2018. Con invitados como Michelle Williams, Isabelle Huppert, Laura Harrier y Sophie Turner.

Founder & Chief Creative on DRESSTYLE & Just Bee Brand Agency.
DRESSTYLE is Inspiration, Fashion, Style, Design, Lifestyle, Recipes, Fun, Sustainability, Innovation, Branding & Busines.
Take breaks, Drink coffee, Have fun and BREAK THE RULES !!!
Instagram: @yanpiccolo