Si bien no paso mucho tiempo desde que terminó esta década y algunos ya extrañan los años 90´, esta vez volvieron renovados, con una onda andrógina y unisex.
Pants High Shot
En el ámbito de la indumentaria podemos observar que volvieron los pantalones de tiro alto, ya sea de vestir o jean, largos o cortos. Nos escapamos de los tiro bajo que deformaron nuestro cuerpo para usar uno de los mejores tiros de pantalones formando una linda silueta a la mujer.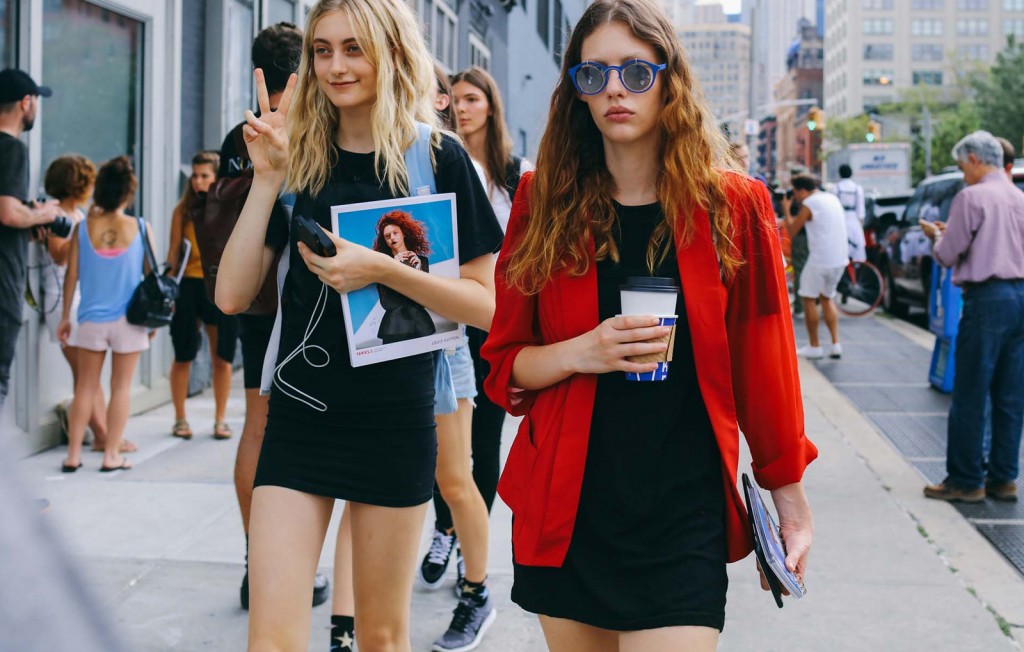 Guardar
Guardar
Bomber Jacket
Siguiendo con las segundas pieles tenemos otro tipo de abrigo que son las camperas boombers, que volvieron de una forma unisex ya que no hay color, estampa o parche específico para cualquiera de los dos sexos.
Tops
A la hora de elegir la primera piel la mejor opción son los tops hoy hay una gran variedad a la hora de elegir.
Este verano se puede destacar especialmente los top tejidos a crochet, también están los que tienen los hombros descubiertos, por último hay algunos que son más cortos similares a un corpiño que generalmente tienen encaje transformándolo en una de las prendas más sexies de toda esta tendencia.
Altuzarra Spring Summer 17´
Trousers with frayed and shoes trends
En la parte de calzados podemos observar dos líneas, la primera son las plataformas, todo tipo de estilo, como las que usaba David Bowie en los años 70´s , con suela de goma o con suela de madera súper altas = Enormes. El tipo otro tipo de zapatos es el masculino, acordonado o mocasín, como se los pudo ver en las calles en la última edición del Fashion Week Spring 17´, pero siempre con un toque femenino.
Los pantalones desflecados o sin ruedo, volvieron para imponerse e instalarse como ya lo hicieron hace unos años. Adios a los ruedos prolijos y rectos!
Choker And Accesories
Llegando al final de este análisis, no podían faltar los accesorios, y él que más se destaca es el choker: con brillo, con cordones, o con otro tipo de decoraciones; este tipo de gargantilla es lo que se usa. Además, hay un exceso al momento de vestir estos complementos que dan forma al look noventoso.
Bella Hadid for Ralph Lauren Photo Shoot
Guardar
Guardar
Guardar
Guardar
Maquilladora, dueña de #FedraShowroom y estudiante de Diseño del Instituto Roberto Piazza. Me encanta ascesorar a las personas sobre como vestirse y asesorar emprendimientos en la parte del Marketing y Relaciones Publicas.