Sin duda estos son los accesorios favoritos de DresStyle, los zapatos de terciopelo. Una textura suave pero brillante, aportando un detalle distinto a cada outfit.
En los últimos fashion week la tendencia se viralizó por las calles de New York, Londres, Milán y Paris.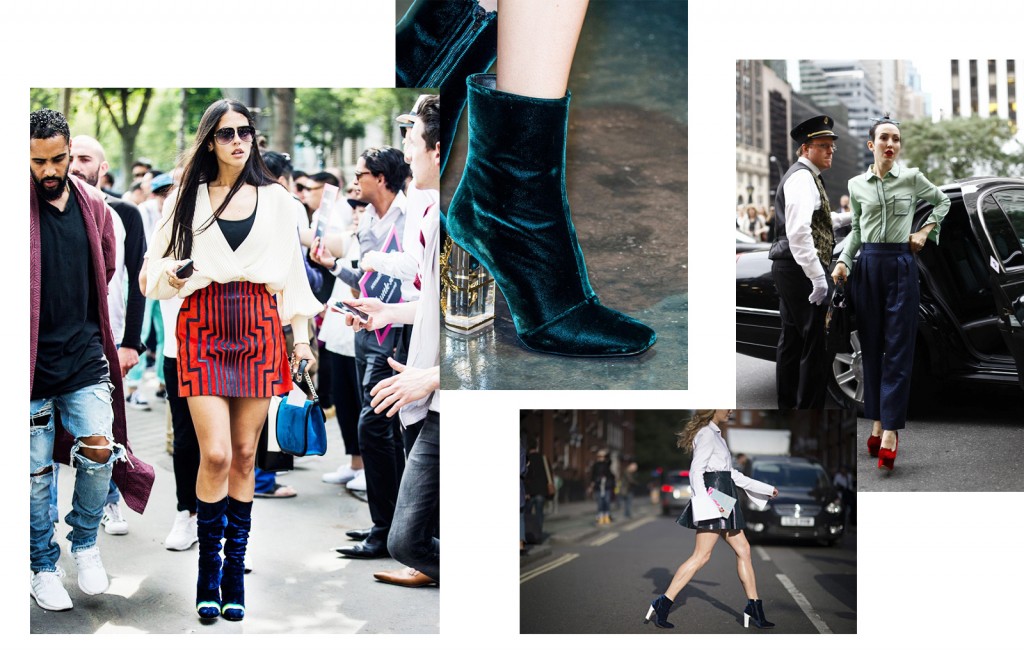 Guardar
From Jimmy Choo
Guardar
Guardar
Guardar
Los modelos son muchos, sobre todo en botas, como abietas, cerradas, altas y bajas, con plataforma a media caña, con cordones, lisas y con hebillas. Los zapatos tienen modelos muy originales lo podés encontrar con plataformas, abiertos, cerrados, bajos y altos, sandalías trenzadas.
Lo más original es como queda el terciopelo a la luz del día, cambiando de textura según como les de la luz.
Zapatos de terciopelo para el Día o para la Noche
Guardar
Guardar
Guardar
Guardar
Guardar
Founder & Chief Creative on DRESSTYLE & Just Bee Brand Agency.
DRESSTYLE is Inspiration, Fashion, Style, Design, Lifestyle, Recipes, Fun, Sustainability, Innovation, Branding & Busines.
Take breaks, Drink coffee, Have fun and BREAK THE RULES !!!
Instagram: @yanpiccolo