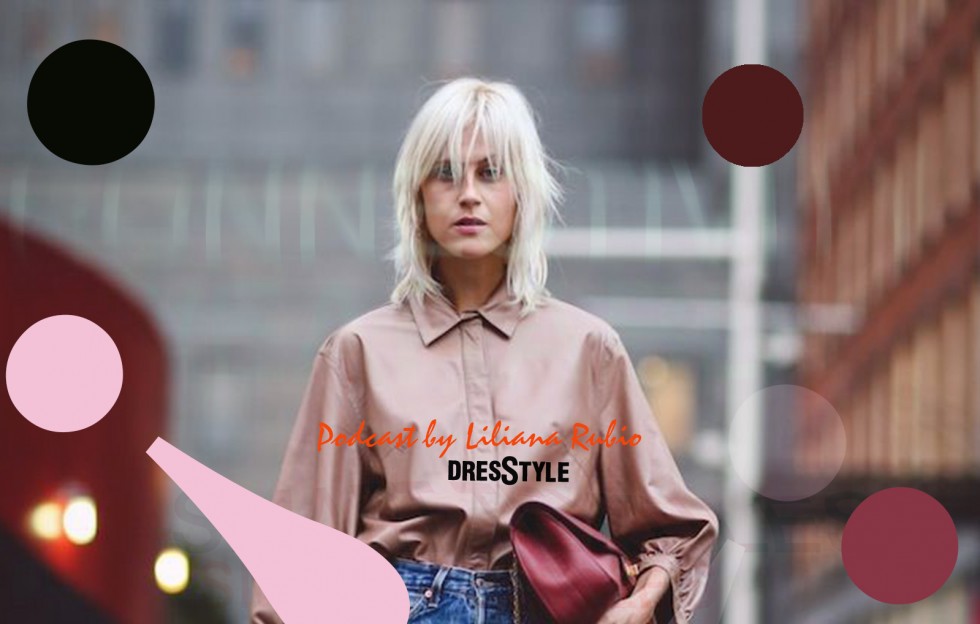 En el Gran Escenario de smart textile and wearable intelligence,  la Moda Si que es Sinónimo de Cura y Terapia.
Grandes Avances relativos a Biomédica e Fitoterápia convergen en sintonía con la Microencapsulación y la Microelectrónica a nuestro Favor!.
Las fronteras entre la moda y el diseño con la tecnología han sido superadas en las nuevas Megatrends que nortean nuestro futuro y conllevan a establecer nuevas oportunidades y definir un plano táctico estratégico como punto de intersección que incorpora lo multisectorial en industrias tales como la Textil, Farmaceútica, Bienestar&Salud y MODA;
creando nuevos escenarios también llamados de Océanos azules como son los llamados THERAPYTEXTIL e HEALHTEXTIL; o en términos de MegaTrends  WeelBeing & Wellness.
Las generaciones actuales prefieren diseños que tiendan a la facilidad, utilidad, salud, comodidad, el conforto personal, y consciencia ambiental. Dentro de este contexto las industrias de la MODA y SMARTTEXTILE han buscado encajarse de forma práctica y conveniente al día a día y en consecuencia al desarrollo de colecciones de alto desempeño bajo ejes funcionales como son regulación térmica, regulación de humedad, fitoterapía, activación de circulación y renovación celular, todo monitoreado por microsensores,  lo cual viabiliza en la práctica la aplicación de tecnologías emergentes.
Con base en el principio de " El tejido es la piel del Futuro" se consigue visualizar el profundo impacto que la evolución de los tejidos tiene en el diseño y en los avances tecnológicos referente a potencializar el desempeño de nuestras funciones.
Este gerenciamiento térmico, terapeútico y de salud son altamente relevantes, y nuestros motivos de estudio e inicativas de negocios que integran tecnologías de acción química y física con componentes activos, bioactivos e electrónicos sobre estructuras más sofisticadas relacionadas a la geometría, tamaño del hilo, mezclas y propiedades de las fibras.
En este contexto, América Latina presenta una gran ventaja competitiva en relación a la capacidad de producción de fibras textiles y microencapsulación donde Interactividad, Bienestar & Salud son la Pauta del día,  y donde LA MODA SI CURA!!
Chemical Engineer, Master in Project Management, MBA in Business Administration, MBA in Innovation Management, Specialist in polymer; over 18 years' experience working on new business, R&D and marketing. Lecturer on innovation & sustainability at universities and the main trade fairs of polymer & Fashion Industry in Latin America, EUA and Asia. Author of several articles that have been publish in technology and business magazines.
Founder of PMO Polymer Business Intelligence is a Project Management Office, located in Sao Paulo-Brazil.
Winner of the Clariant Corporation Innovation Extra Award: The sustainable project for the Green Industry on renewable resources. In 2016 Winner Honorable Mention in Think Beyond Plastics 2016 innovation competition on the category Most Innovative Emerging Business: "Plastic Smog Emissions Closed Loopon" (bio composites from waste micro plastic particles (beads and fibers). Sponsor and Finalist in the competitions "Acelera Brasil" and "SUSTEX Tunisia" with the projects about Smart and Sustainable Fashion "S-Textil".