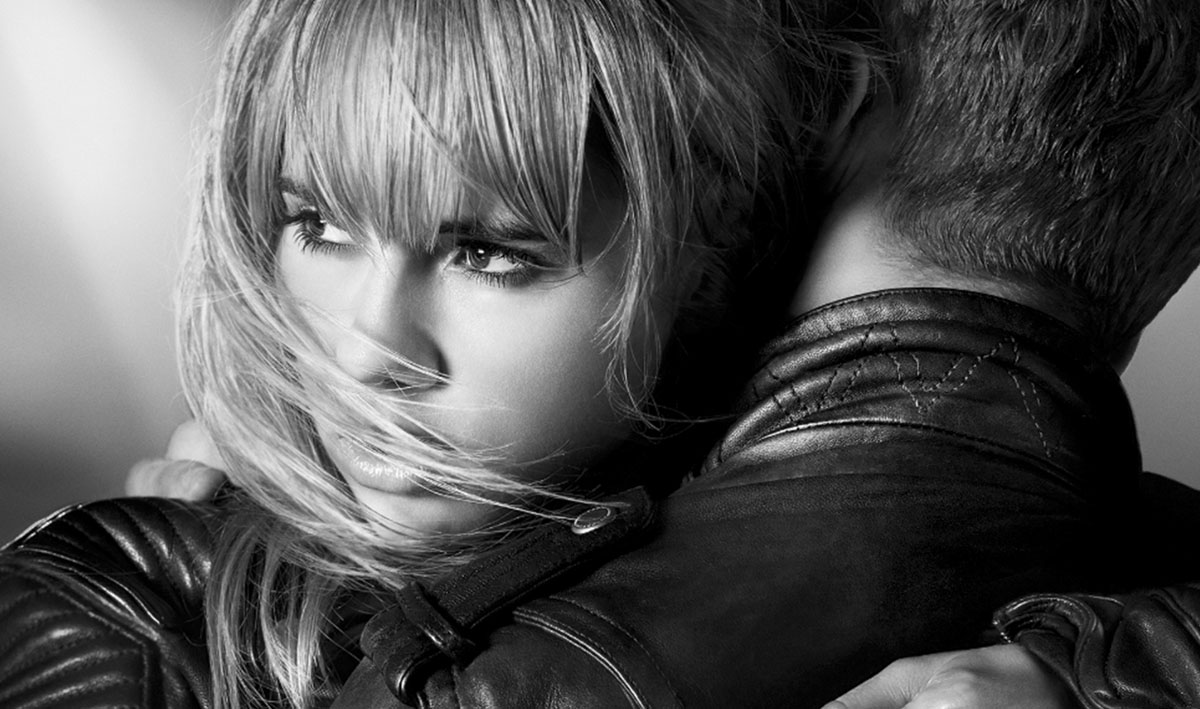 La campaña Burberry Brit Rhythm acompañada por conceptos como música, lujo y  vida trendy. Donde la inspiración está en la energía y la adrenalina de la música en directo, en lo que ella expresa con los cinco sentidos.
Para la firma la música y el arte ocupan un lugar muy importante, ya que desde su fundación en Londres respaldan y acompañan a nuevos talentos. Muchos de ellos participan con sus performance en los desfiles de Burberry, como en este caso James Bay, un músico que está dando mucho de que hablar en la actualidad musical del momento.
James participo con su música en el desfile de la colección  "Burberry Prorsum S|S15 Show"
Burberry Brit Rhythm forma parte del concepto musical de la marca.

Burberry presenta sus nuevas fragancias para hombre y mujer a la familia Brit Rhythm. Burberry Brit Rhythm – Eau de Toilette Intense For Men y Burberry Brit Rhythm – Eau de Toilette Floral For Women están inspirados en la música y cuentan con el músico británico George Barnett y la modelo y actriz Suki Waterhouse reunidos para la nueva campaña. Las nuevas fragancias siguen el lanzamiento de Burberry Brit Rhythm For Men y Burberry Brit Rhythm For Women. Los frascos disponibles en 50ml y 90ml, ambos presentan la clásica forma rectangular del frasco de Brit Rhythm.
En el frasco de vidrio aparece un contraste de partes lisas con partes que imitan el relieve de las tachas, lo cual representa las inesperadas combinaciones de aromas que se obtienen con estos elíxires.
La versión Eau de Toilette Intense para hombre se presenta en un frasco de cristal ahumado con un laqueado interno en plateado; la caja tiene un acabado metálico en tono gris claro. La versión Eau de Toilette Floral para mujer es un elíxir rosado que se presenta en un frasco de cristal rosado; la caja tiene un acabado metálico en tono rosa claro.
Las nuevas creaciones de la firma apuestan con, Rhythm For Men, Eau De Toilette Intense: una versión intensificada de Brit Rhythm for Men, la nueva fragancia es un aroma sensual con un acorde ahumado y acuerado. Presenta notas especiadas de salida; artemisia, semillas de comino y el aceite de pimienta que se fusionan con un corazón intenso de ámbar, cuero y pachulí. Brit Rhythm
For Women, Floral Eau De Toilette: el nuevo perfume es una fragancia floral sensual con un toque afrutado inesperado. Notas de salida frescas de fruta huerto, limón siciliano y naranja se abren a un embriagador corazón de jazmín egipcio, flor de loto y lila cubierta de rocío.
La música se encuentra en el corazón de toda la actividad de Burberry a nivel mundial, desde espectáculos, eventos y bandas sonoras hasta la plataforma de música de la marca dedicada a los nuevos talentos, Burberry Acoustic.
La campaña fue rodada en Londres, bajo la dirección creativa del Director Creativo y Director Ejecutivo Christopher Bailey, Suki Waterhouse se une a George Barnett por segunda vez. Ambos vestidos con sus chaquetas de cuero Burberry Brit.
#THISISBRIT
Photo credit: Burberry
Founder & Chief Creative on DRESSTYLE | Graphic Designer graduated from the University of Buenos Aires. Specilist in Branding, Marketing, Multimedia and Design. Creative Director and Stylist for DRESSTYLE MAG.
Take breaks, Drink coffee, Have fun and BREAK THE RULES !!!