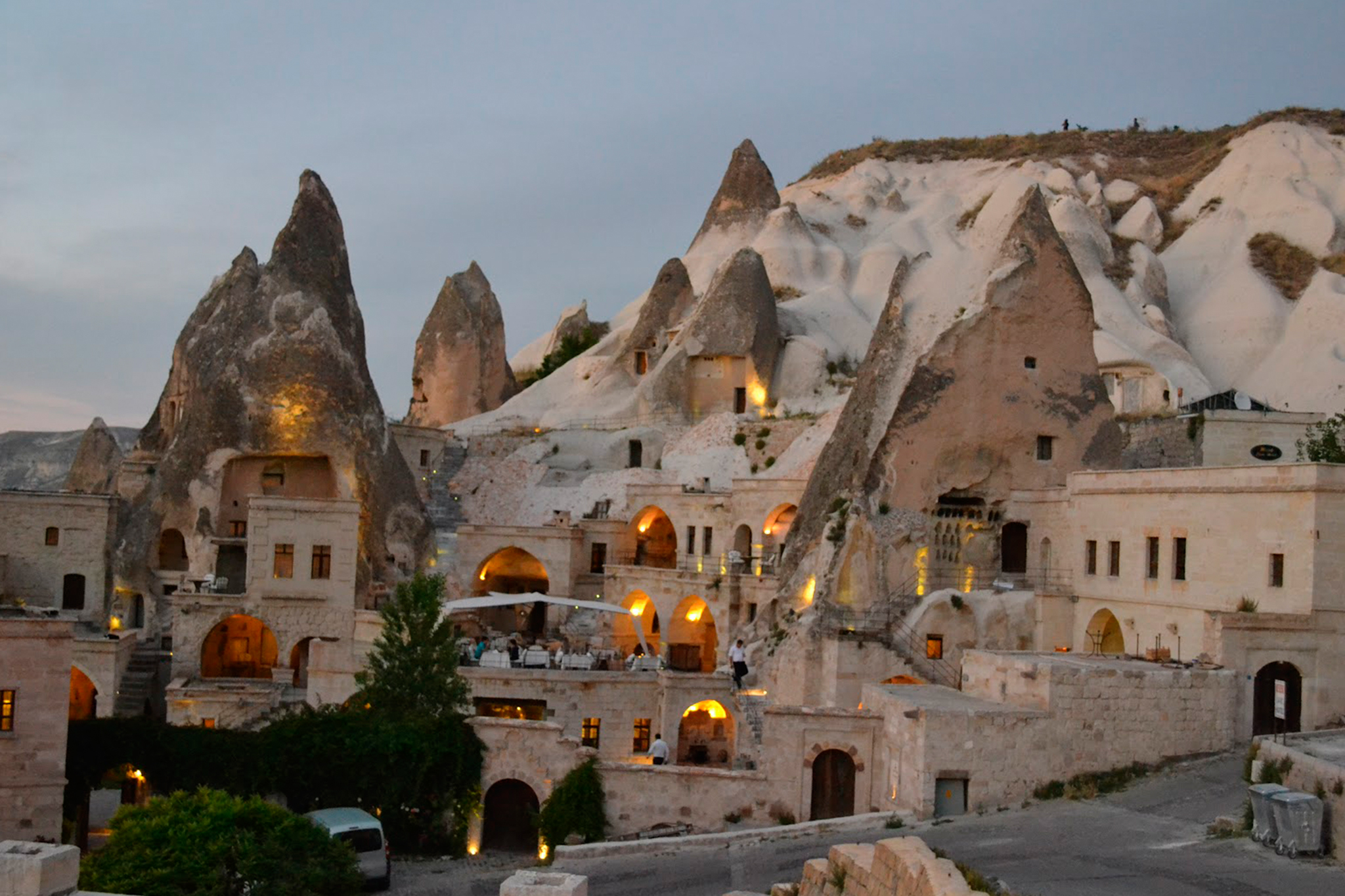 Ubicada en Turquía, esta ciudad se convierte en un destino imprescindible a la hora de elegir un viaje.
Capadocia es una región histórica de Anatolia Central, en Turquía, que abarca partes de las provincias de Kayseri, Aksaray, Niğde y Nevşehir
Un lugar que junta cultura, naturaleza, historia, hoteleria, misticismo, aventura y gastronomía. Es un lugar donde todo viajero  debería visitar, esta hermosa ciudad antigua, está construida sobre piedras y así es toda su morfología.
El resultado de antiquísimas erupciones volcánicas y variados procesos de erosión que han convertido esta región en una lección de geología.
Hay que sumar la acción humana que ha ido transformando en esta región en espacios habitables ya que la región de la Anatolia Central ha sido históricamente un cruce de caminos entre el oriente y el occidente y entre el Mediterráneo y el Mar Negro.
Do
Experiencia Recomendada
La actividad imperdible si estás de visita en el lugar, es la excursión en "Globo aeroestático o Hot Air Balloon Ride"
La excursión standard dura un mínimo de una hora de vuelo en el aire, pudiendo observar esta ciudad de ensueño desde lo alto.
Un pequeño detalle, para hacer esta actividad hay que madrugar, a las 4 am despegan los globos, pero vale la pena ver el amanecer y disfrutar el viaje.
La excursion DELUXE tiene una duracion de un mínimo de 1,5 horas de vuelo. Para las personas que están interesadas en la fotografía y la aviación, el recorrido DELUXE es la elección perfecta. La principal diferencia entre los vuelos de lujo, es el tiempo más largo, pero también va a volar en pequeñas cestas, por lo general entre 6 y 10 personas.

Founder & Chief Creative on DRESSTYLE | Graphic Designer graduated from the University of Buenos Aires. Specilist in Branding, Marketing, Multimedia and Design. Creative Director and Stylist for DRESSTYLE MAG.
Take breaks, Drink coffee, Have fun and BREAK THE RULES !!!